Unique "Raise of the Sun" hikes
The hiking paradise Pustertal Valley
The unforgettable summit- experience in the Dolomites
A real mountain bike-eldorado
Fanes-Sennes-Prags/Fanes-Sennes-Braies Nature Park
Unforgettable active and hiking holiday in the Pustertal Valley
The Harrerhof is situated within the holiday region Plan de Corones. Here, sports, fun and relax are unified. This proves the various active program for the whole family: the amazing mountain world of the Dolomites, the healthy nature, accompanied by the sun. Tours with different levels of difficulty starting directly from the house, tennis, golf, riding, paragliding, rafting and archery are only some of the possible adventures.

Hiking on the Plan de Corones, the mountain of the hearts
The famous panorama mountain offers active fun for everybody. The Messner Mountain Museum and the photography museum Lumen are not only an architectonic highlight. The expositions and the fantastic view awake the passion for the Dolomites. Starting directly from the farm you can make several hiking tours to the Dolomites and discover the most beautiful sides of the Pustertal Valley. Many huts pamper you with delicious dishes while you fill your soul with new energy in the sun. Variety is included at the Plan de Corones.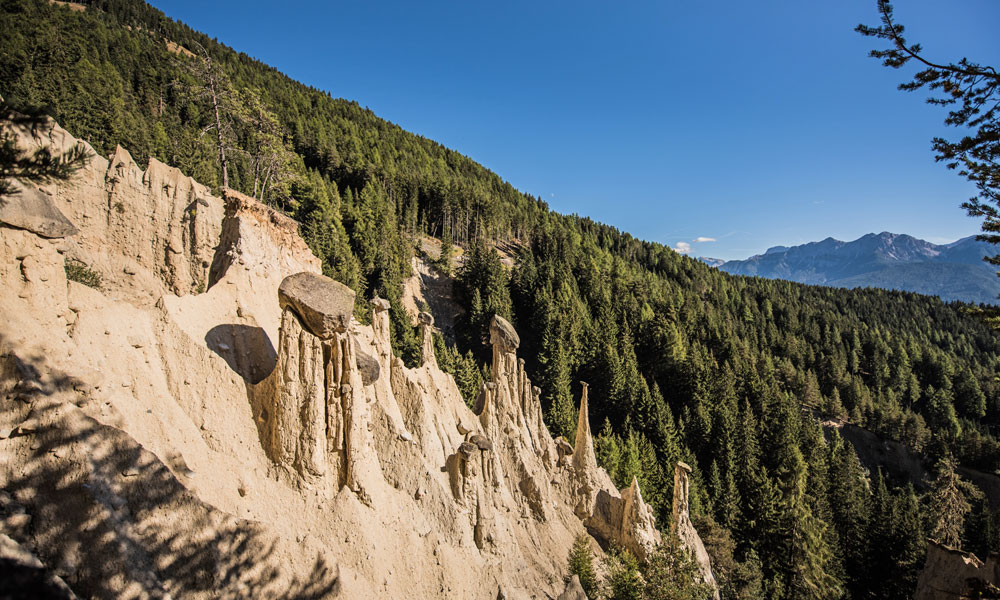 Spring & blossoming in the Pustertal Valley – Popular destinations in the surroundings
When in spring the first flowers decorate our meadows, then the people are attracted by the nature. A trip to the earth pyramids of Platten (ca. 1,5 h by feet), the herbal farm "Hauser" (ca. 5 min by feet), the lake Antholz/Anterselva (ca. 25 min) and the wild lake Prags/Braies (ca. 30 min) with his majestic mountains around the lake, are adventures in the nature to put into a photo book. On the Harrerhof you can set your spring feelings free.
Colorful autumn holidays in the Pustertal Valley
Clear sight to the Dolomites and a colorful landscape around the Plan de Corones. The hiking tour vacation in the Pustertal Valley is more than just beautiful in late summer temperatures. The wild lake Prags/Braies (ca. 30 min) and the Dolomites from Sexten/Sesto are fantastic in this season and guarantee a perfect hiking experience with a wonderful panorama. The ones who love the southtyrolean culture will love the ceremonial return of the animals from the pastures and enjoy the "Törggele-tradition" period.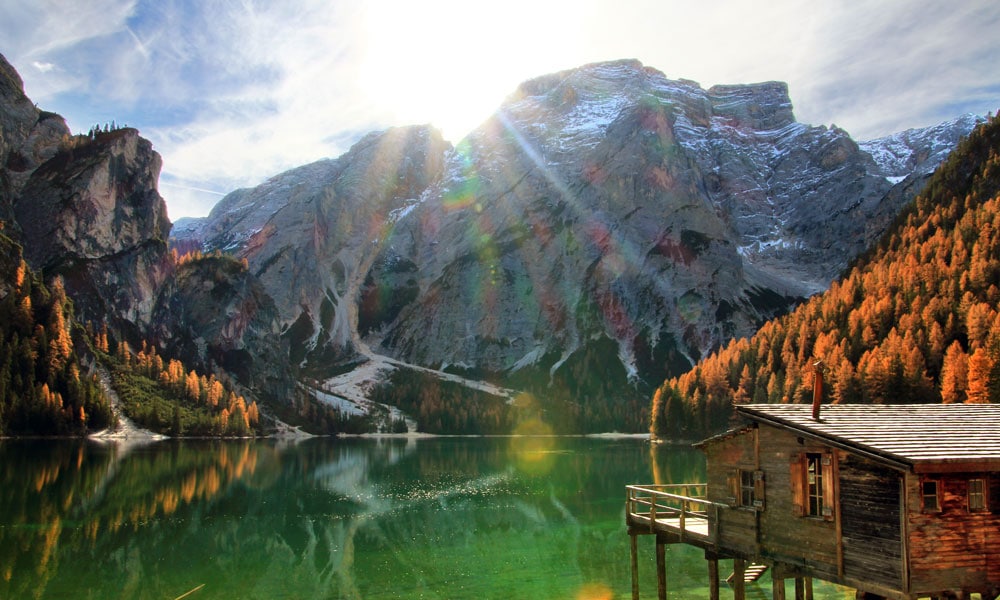 Active summer at the Plan de Corones
The enthusiastic swimmers can choose between several public swimming pools like for e.g. the water world Cron4 (ca. 12 min) with an interior swimming pool and an ample sauna area, but also between numerous lakes. The lake Issing/Issengo situated a few kilometres from Percha/Perca (ca. 15 min | opened from mid-June to mid-september) is a popular lake. The climbing parc next to the lake is ideal for families. MTB-friends find a perfect cycle path network, that leads from the Pustertal Valley to Lienz. With the Bruneck Card (just valid in South Tyrol) that you get for free at the arrival you can come back to the Harrerhof using the public means of transport. The holiday on a farm liberates your spirit and fills it just with wonderful memories – It's a promise! 
The important for your summer holidays in the Pustertal Valley: